Best Natural Ingredients for Lips and DIY Lip Balm
What are the best natural ingredients for lips and DIY lip balm? Having dry, chapped lips is always a frustrating thing to deal with. When your lips are dry and cracked, it can hurt to laugh and make you feel self-conscious. And sometimes it feels like no matter how often you reapply your ChapStick, your lips just keep getting drier. What's the deal with that?
Well, it's probably your ChapStick. Most store-bought lip balm brands contain petroleum, which is a cheap moisturizing ingredient that is often contaminated with chemicals like PAHS. They also contain parabens and added fragrances, which both end up drying the sensitive skin of your lips out even more.
If you truly want to hydrate your chapped lips, your best option is to look into all-natural ingredients. In this blog, we'll go over the best ingredients for dry lips and how to use them.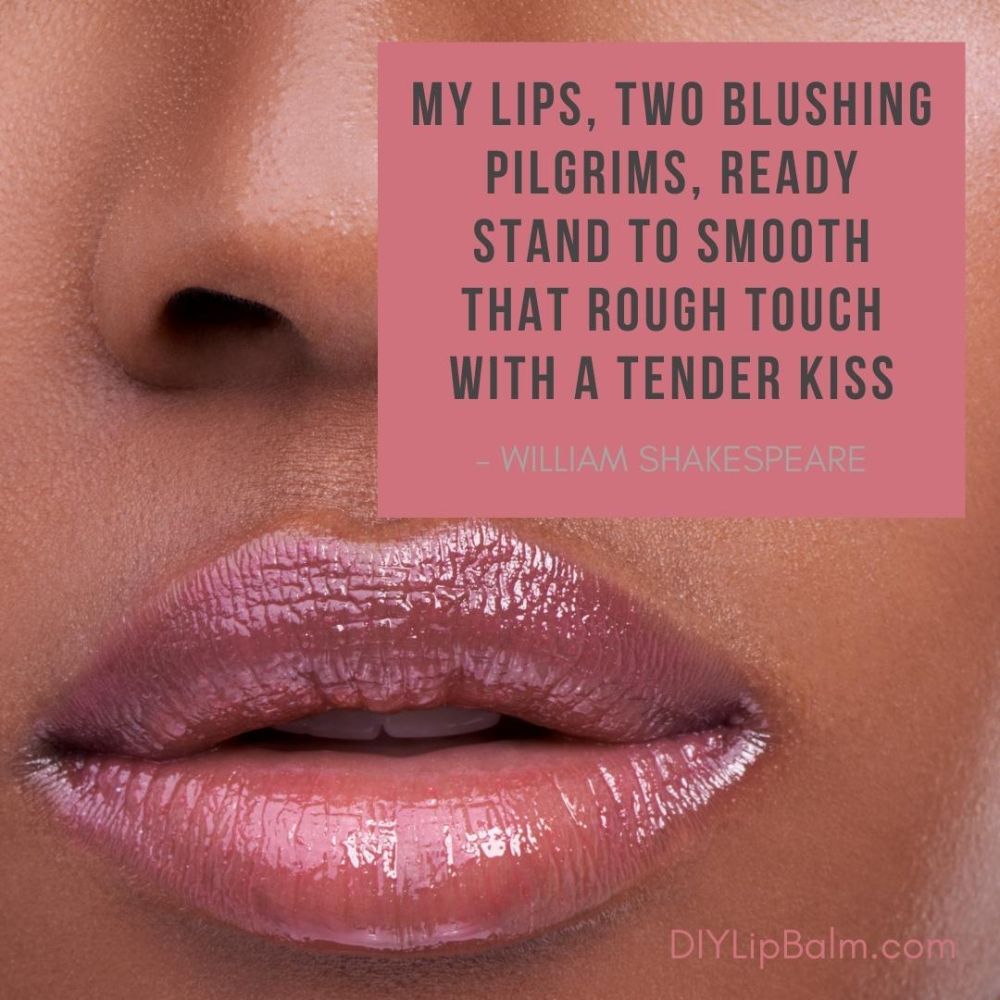 What are the best natural ingredients for lips?
Most of the best ingredients for chapped lips can be found right in your cabinet! Things like vegetable oils, emollient butters, and honey work wonders for hydrating your lips, and – bonus – they're available at pretty much any grocery or health food store!
Here's our list of the best ingredients for dry lips:
Jojoba Oil
Jojoba oil is produced from the seeds of the jojoba plant. It's high in fatty acids, so it's great for moisturizing your lips. It's often praised for its ability to act just like our skin's oils, so it's easily absorbed into your body. It also contains nourishing vitamins and minerals, which act as antioxidants and provide anti-inflammatory properties to help soothe your chapped lips.
Castor Oil
Castor oil is extracted from the seeds of the Ricinus communis plant, typically through cold pressing. It contains a variety of beneficial components like ricinoleic acid, which acts as a skin moisturizer and protective barrier to keep your lips from drying out. And because castor oil is a natural emollient, it helps soothe your chapped lips, even out any discoloration, and keep them looking soft and shiny.
Coconut Oil
Coconut oil is derived from – you guessed it – coconuts. It's easy to spread, which is why it's often used in DIY lip balm recipes, plus it has a high saturated fat content and skin-healthy vitamins and minerals. Thanks to those great fatty acids, it can moisturize and soften while the vitamins help heal your dry, cracked lips.
Beeswax
Beeswax is a natural wax secreted from honeybees. It can reduce moisture loss from the skin, which helps protect your lips from becoming chapped. It contains vitamin A, which can help your lips heal more quickly, as well as anti-inflammatory and antibacterial properties to prevent and relieve any cracked skin.
Shea Butter
Shea butter is a fat extracted from the nuts of West African shea trees. It's full of fatty acids like linoleic, stearic, oleic, and palmitic acids, which work together to hydrate your lips by restoring lips and creating a protective barrier. It also contains compounds like vitamins A, E, and F, which work as antioxidants to keep your lips protected longer.
Cocoa Butter
Cocoa butter is extracted from cocoa beans taken from the cacao plant. It's high in fatty acids, which means it can provide a protective barrier for your lips, as well as antioxidants like vitamins A, C, and E. Cocoa butter also contains phytochemicals, which can improve blood flow to your lips and provide protection against damaging UV rays.
Honey
Honey is produced by honeybees and is made using the nectar of flowering plants. It's considered a humectant, which means it attracts moisture to keep your lips hydrated. It can also help exfoliate your lips, which is necessary to keep them clean and healthy.
Tocopherol
Tocopherol, or vitamin E, is often added to homemade lip balms in the form of capsules. It has high antioxidant properties, so it helps prevent cell damage and restore your lips' natural hydration and smoothness.
Zinc Oxide
Zinc oxide is a naturally occurring mineral used to provide protection from the sun. It's often added to lip balm recipes to help block UV rays since too much exposure to the sun can cause the sensitive skin of your lips to chap.
Most of the ingredients in this list can be applied directly to your lips for instant moisture, but if you want a more convenient option, try using them in a homemade lip balm. Homemade lip balms are quick and easy to make, and best of all, made with all-natural ingredients that are great for your lips.
Share on Pinterest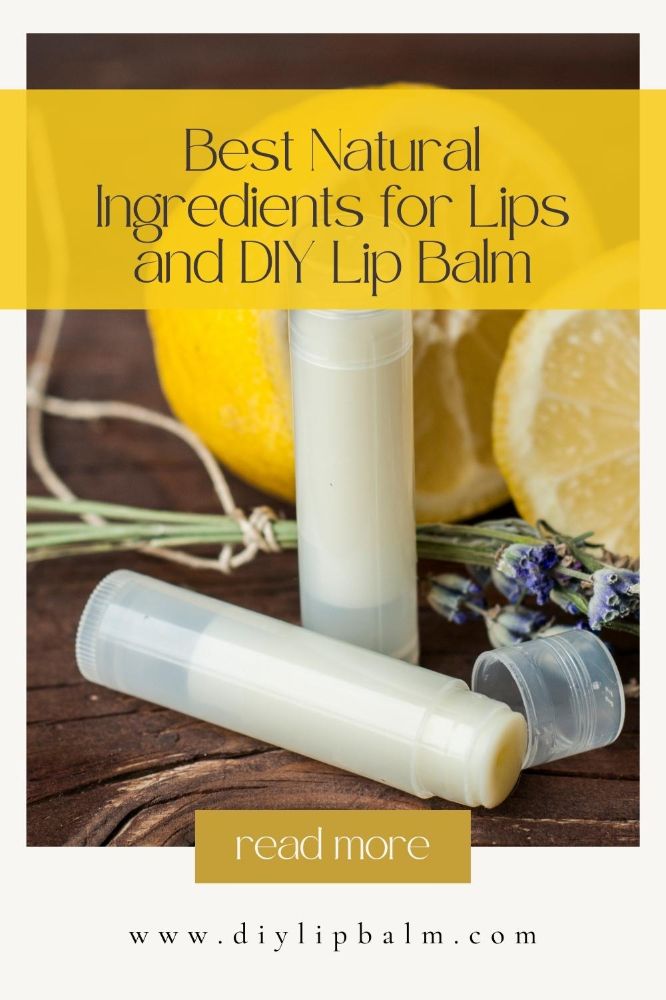 About the Author: Jenni Mac
Hi, I'm Jenni! I am a health and beauty blogger that loves making homemade beauty products. I have been blogging for over three years now, my first blog is RawBeautyBlog.com - it is all about natural products, DIY skin care, inner beauty, and anything else to do with natural living.
Here you will learn all about DIY lip balm! From DIY recipes, to recipes for lip scrubs and glosses, this site has it all! With witty posts about how to take care of your lips in the winter, you'll find everything you need to keep them happy and healthy.
---
2022 © DIY Lip Balm